Hello void,
This is a picture of Paul, taken at a karaoke party organised by his wife Lydia as a charity fundraiser.
Paul died unexpectedly about a year ago. We all miss him very much. He brought laughter with him everywhere, he was great to hang out with. I appreciated the things he appreciated: a well-cooked pork chop, a bottle of beer, a ska CD.
~~~
This is a photo of Mark and Ella, taken (I think) at a work Christmas party several years ago. We were leaving and on our way home, but for some reason I took a bunch of photos out on the street.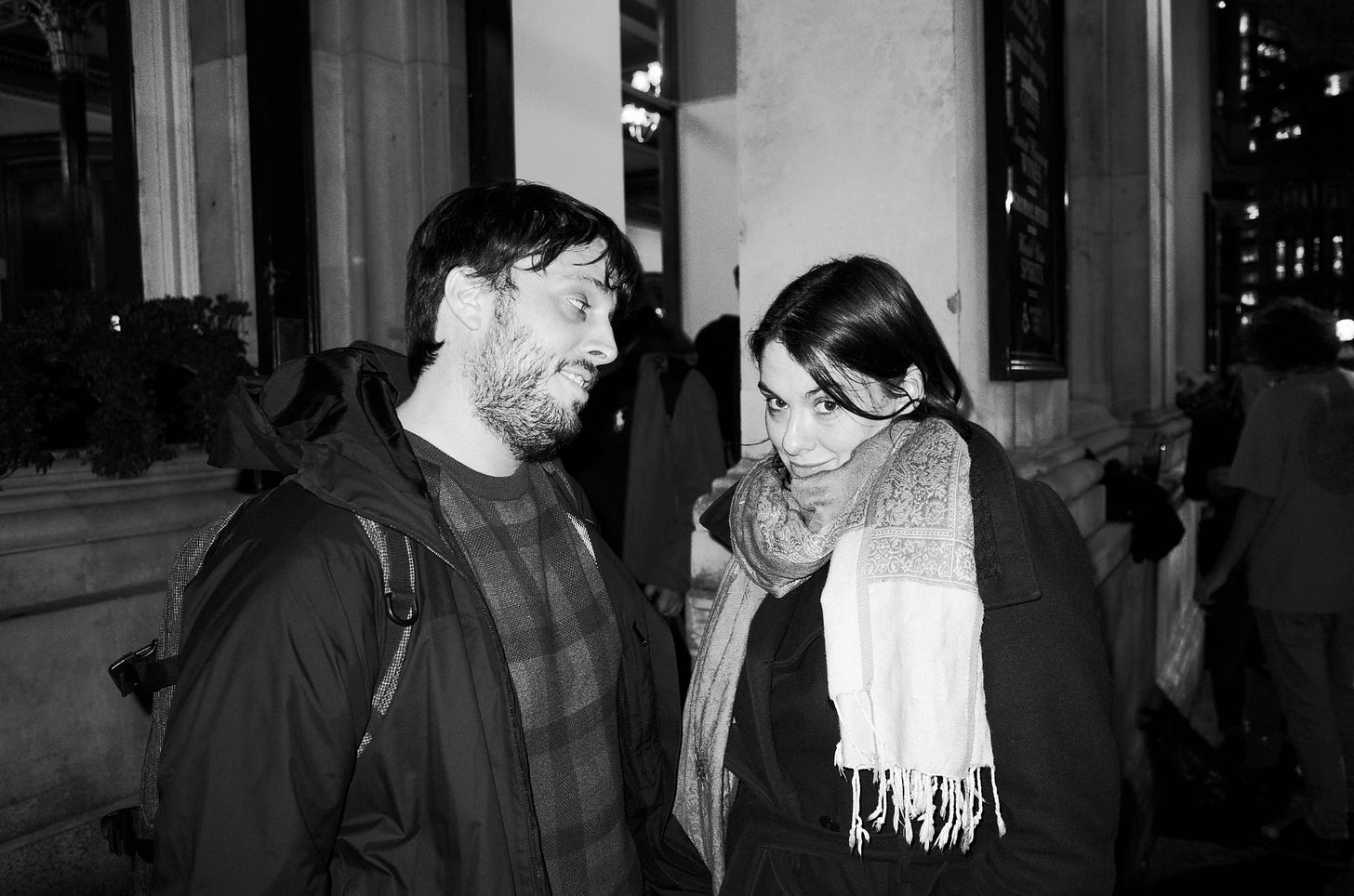 These two are among the finest people I've ever worked with, and had the pleasure to get to know. I don't work with them any more, and I often miss being part of that team.
~~~
This is a photo of Ali and Kate, walking into the bitterly cold wind on top of the steep scarp slope at Dyrham Park, a National Trust place not far from us. You often see deer up here, but they're smart enough to stay out of the bitter winds.
~~~
Finally, here's young Laurie, a lad I've known since before he was born. I don't get to see him that often, but I love the look I see in his eye every time I do. In this photo he's cuddling his mum, who has been friends with Kate for well over 30 years.
I hope you're keeping well, void. I've been thinking of you. You're my friend too, but you're harder to photograph.